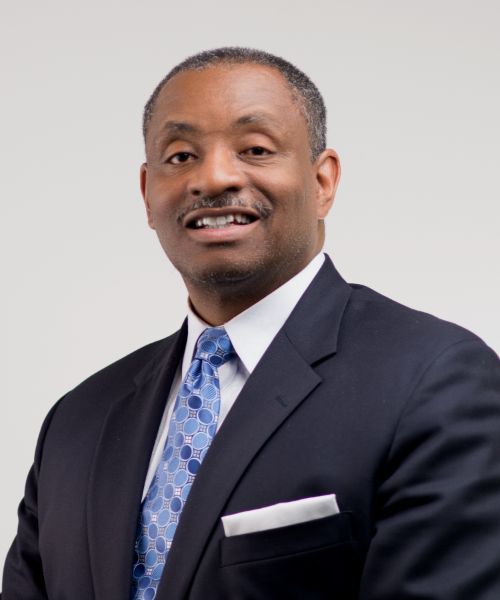 Twice each year, Kwame Building Group CEO, Tony Thompson, shares his wisdom with Executive MBA students at St. Louis University. Tony shares candid reflections and lessons learned from his decades of experience working for Fortune 500 organizations, government entities and running a successful construction management firm. 
Some of the key messages that impacted the students this semester were about breaking through barriers as an African American business owner, the importance of a 'why' in your business, management best practices, lessons for growing a business and the importance of giving back. 
Students provided detailed feedback about how the presentation impacted them at this important stage in their careers. 

Student Feedback:

"This week's guest speaker was one of the best ones yet. Personally, I'm very happy with the selection of guests for this semester because they have all been very inspiring and informative…not many African American owners in a lot of industries across the country. Therefore, it was interesting to hear about his career and personal experiences from the beginning. One of the things I've noticed from all the guest speakers we've listened to from the beginning is that they are very humble. This could be one of the many reasons they've all been so successful in their careers. To me, it represents how valuable these characteristics and values are to be able to be a good manager and make a good impact on the people around you."
"Today's guest was very special and meaningful. Tony Thompson, CEO, Chair, & Founder of Kwame Building Group brought us several inspirational and realistic histories about his entrepreneurship experience and life. I could take notes on a lot of tips and advice on how to do a better job, keep the enthusiasm, work on your given and donation and nurture resilience during the tough first years building your own business."
"Tony Thompson is a charismatic, highly-motivated, self-confident architectural engineer –words that don't oftentimes go together, and traits that help explain his success. I found Tony to be an inspiring speaker."
"It was great hearing from Tony and his 30 years of experience running his own business. I knew being an entrepreneur was difficult, but hearing that most businesses fail in the first 5 years was really surprising. His story was really fascinating. Him being African American, it was inspiring to hear how he was able to work hard to get into a field that was predominantly white… I also love how one of his "whys" is to give people opportunities that they might not necessarily get. Hearing about his scholarships for minorities and immigrants really was inspiring and being successful is not just about what you can gain. It's also about what you can give to others. His diagram of "giving" was also great to look at and gives you a bigger perspective of what you want to do with the time and money you have….Overall, Tony was an amazing speaker to listen to, and I feel extremely privileged that I got to learn from him."
Tony "shared during the presentation his great survival skills as a manager.  He understands that despite, not being the largest or richest company, that through hard work and good decision making, you can overcome and lead your business to success."
"Much of what I heard tonight I would like to try and emulate and do throughout my career. Having family as a "why" truly speaks to me as that is one of my core values and driving forces. Also, I understand the value of education and believe in the power that education provides. Being able to provide quality education to all will benefit everyone and Tony's donations to schools is something I would like to be able to do myself. Overall, the evening was truly enlightening and a very valuable discussion."
https://kwamebuildinggroup.com/wp-content/uploads/2020/04/email-logo-320x132-300x124.png
0
0
rachbrown
https://kwamebuildinggroup.com/wp-content/uploads/2020/04/email-logo-320x132-300x124.png
rachbrown
2021-10-06 14:29:27
2021-10-06 14:30:44
Tony Thompson meets with SLU Executive MBA Students