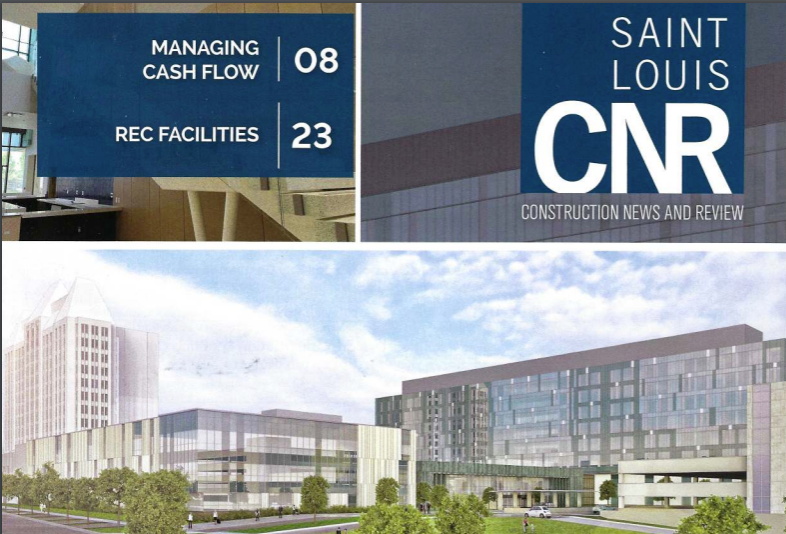 St. Louis-based design and construction firms are prioritizing recreational facilities' users to make sure that what they are creating aligns with the owners' goal of mirroring the communities they serve.
"To truly gauge the recreational needs of any community, you need to first survey its residents," said Tony Thompson, president and CEO of Kwame Building Group. "As the owner's rep, we assist the owner, architect and general contractor in designing and building a facility that caters to the needs and wants of that community. Sometimes community planners can be unintentionally insensitive in addressing the needs of minorities. For example, more minority communities would be engaged in ice hockey or soccer if they had the choice. Through effective surveying, public input and design, we have the ability to open up the door to these opportunities for communities."
http://cortex-m.com/2014/12/10/ Soccer
Designing and building a soccer field, for example, is not necessarily more expensive than designing and developing a baseball field. Creating public recreational facilities and amenities with the users in mind can expose youth to sporting avenues that may shape their futures. "Getting involved with the sport at an early age can make a huge difference in young persons' lives," Thompson added. Speaking of soccer, Kwame Building Group is the owner's rep and program manager for the future Major League Soccer stadium in downtown St. Louis, just north of Market Street between 20th and 22nd Streets. As such, Kwame represents MLS4TheLou, the ownership group behind the emerging venue. The project team also includes HOK and Snow Kreilich Architects, the pre-construction general contracting joint venture of Mortenson | Alberici | L. Keeley and mechanical/plumbing contractor Murphy Company. Projected to open in time for the MLS season opener in March 2022, the 22,500-seat, open-air stadium will have the capability of expanding to 25,000 and will serve as the team's headquarters and practice facility, and will host myriad other sporting and civic events.
Hockey
Moving from the soccer field to the ice rink, St. Louis has had no shortage of ice projects over the past 12-36 months. Cases in point: the Maryville University Hockey Center in Chesterfield, designed by Chiodini Architects, built by ARCO Construction and completed in August 2019. The two-rink center spans 85,000 square feet. Chiodini Architects President Michael Chiodini said there probably isn't a design firm in the Midwest that's more actively immersed in designing ice rinks than Chiodini, and it stems from the love of hockey shared by him and his Senior Project Manager Steve Mueller from a young age onward. "The two of us have played and coached in more than 50 ice rinks across the U.S. and worldwide," said Chiodini. "Designing rinks and rec centers was a natural progression for us." Mueller said the upward trend of ice rink design and construction across the US is spurred by the success of the National Hockey League. "If the NHL is hot and you've got new teams going after the Stanley Cup, you see an increasing number of cities energized about the sport, and that sparks interest from youths and from their parents," he said. "Mike and I believe that parents and their kids are pushing the municipalities to build these rinks." Mueller cites St. Louis, Tampa Bay and Los Vegas (Blues, Lightning, Golden Nights) as cities in which hockey programs have driven rink development and expansion. "We're beginning a project in Palm Beach Gardens, Florida that's the result of a public campaign and (city and county) referendum for a dual-sheet ice rink and rec facility spurred by St. Louisan Michael Winter," Chiodini said. "The demand and excitement fueling it is not limited to hockey. Retirees who are wintering in or relocating to Florida are fueling the demand for ice, basketball, pickleball, rock climbing and more. This is driving recreational facilities design and construction down south." Maximizing the necessary rec facility components – both play areas and back-of-house areas such as locker rooms – is at the forefront of owners' and architects' minds. "Designing the spaces so teams are able to move in and out quickly is always a challenge," Mueller said. "We've been in enough locker rooms through the years, with our own kids, to know that often they're just not large enough or there's no separate locker room space for girls and women. This is critical. We're designing locker rooms so they are more functional and including separate locker rooms to accommodate the growing number of girls who are playing on these teams," he added. Another notable ice rink construction project, completed in September 2019 by ARCO Construction and designer Generator Studio, is Centene Community Ice Center. Chiodini is also working on the new Edwardsville, IL rink and the renovation of Greensfelder Rink (in Queeny Park) for St. Louis County Parks and Rec. The Striler Group, led by President Richard Striler, was the owners' rep on the 275,000-square-foot, $78 million project. Nearly a dozen project owners and stakeholders were involved. The City of Maryland Heights, MO hired The Striler Group early on to negotiate terms with the development teams specific to design and construction, and then oversee the city's interest.
"The mayor reached out to us to assist," Striler said. "Within the first two weeks, we were able to pull about $2 million (in projected costs) out of the budget without reducing scope, and that enabled the deal to move forward. Every one of these recreational facilities projects is unique in its design and funding. We're seeing a lot of municipalities across St. Louis upgrading their rec facilities because many of them have aged with minimal upgrades. There's a good deal of money being devoted to safe, accessible features and amenities that serve the entire age and ability gamut of citizens."
Skating
S. M. Wilson & Co. is the construction manager selected to build the Shaw Park All-Season Recreation Complex in Clayton, MO, with designing architect Chiodini Architects. S. M. Wilson President Amy Berg says the project – which includes a multi-use facility that will serve as an outdoor ice rink in winter and a field/ event space the remainder of the year, is in preconstruction. "The City of Clayton will be putting a cover over the ice rink to extend the season," said Berg, whose company's past recreational projects include the O'Fallon Park Recreation Center for the City of St. Louis and the City of Arnold, MO's Rec Center. "We also renovated the City of Brentwood Community Center. Ice is such a big deal in St. Louis," she added.
Training
S. M. Wilson recently rebuilt a major portion of the Special Olympics Training for Life campus in Jefferson City, MO, after a tornado last May damaged the roof and more on the 16.5-acre campus that had just been completed in Fall 2018. The center focuses on both training and recreational resources and amenities for Special Olympics athletes statewide.
Swimming/Splashing
For many municipalities, maintaining aging swimming pools is a costly proposition. Pair that with demand from community residents to offer more water amenities for a wider range of ages and agility levels, and the idea of the splash pad or spray ground becomes an attractive, financially doable alternative. Capri Pools Vice President Dave Wiecher says a growing number of cities in the St. Louis MSA are saying goodbye to the traditional in-the-ground municipal pool and opting for a splash amenity replete with a bucket dump, rain blasters, flower showers, small holding pool and other play features as a centerpiece for city parks and rec centers. "It's an attractive, lower cost alternative to an aquatic center," Wiecher said. "No lifeguard is required, and the maintenance is a lot less than for a traditional swimming pool. Communities are able to self-operate these splash pads/spray grounds, choosing a design that fits the space. We can create features for little kids, high schoolers and older." The Village of Millstadt, IL in St. Clair County contracted with Capri Pools to design and build a splash pad after removing its aging wading pool. "The wading pool had become obsolete, so this was the ideal solution," said Wiecher. The City of Florissant, MO's Koch Park Family Aquatic Center added a splash pad to its offerings in June 2019. Capri Pools also design-built a spray ground as an addition to Dupo Community Park in the Village of Dupo, IL last May. The company filled in the Village of Bethalto, IL's aging swimming pool and developed a splash pad in its place. "It's easy to flex the design of these amenities to meet the municipality or multifamily development's budget," Wiecher said. In St. Charles, MO, the Boomerango – a more than 350-feet-long enclosed inner tube waterslide at the Waplehorst Family Aquatic Center – is a first of its kind for municipal aquatic centers within the St. Louis MSA. Another example of Capri Pools' work can be seen at The REC, the City of Fairview Heights, IL's rec center, which opened in May 2019. Built by Holland Construction Services and designed by Farnsworth Group with aquatic design consultant CounsilmanHunsaker, the facility features an indoor splash pad in context with a four-lane lap pool, swimming pool, water slide and lazy river. "One recreational facilities trend we're seeing among municipalities is their design and construction of these buildings to enable full access for members but also per-day, one-time-fee access to a limited number of amenities," said Holland Project Executive Ryan Savage. "By its very design, Fairview Heights' rec center offers water amenities to all ages, from infants to seniors." To support users of the facility and to encourage regular visits, Savage said, The REC and similar venues are prioritizing design and construction of secure childcare spaces within the building footprint. "We're also seeing an increased trend in designing and building a community space within the recreation facilities – sometimes in partnership with a pre-established membership organization – for their use as well," he said. "We've also worked with municipalities who partner early on (in the design of the rec center) with thirdparty membership-based organizations to help fund the project, particularly if the community is seeking to add an amenity that costs more than what is available in the municipality's project budget." Hankins Construction is nearly complete with building an addition and renovation for the Center of Clayton, a $9 million project. Hankins Vice President Erik Hankins says the city center – which sports multiple gyms, pools and other amenities – included completely replastering and resurfacing the main pool, and replacing all the lighting with LEDs that shine up to the ceiling and reflect downward on the water.
https://kwamebuildinggroup.com/wp-content/uploads/2020/04/email-logo-320x132-300x124.png
0
0
rachbrown
https://kwamebuildinggroup.com/wp-content/uploads/2020/04/email-logo-320x132-300x124.png
rachbrown
2020-08-10 14:32:21
2020-11-16 04:42:52
St. Louis Construction News & Review: KWAME shares insight into Recreational Facility Projects