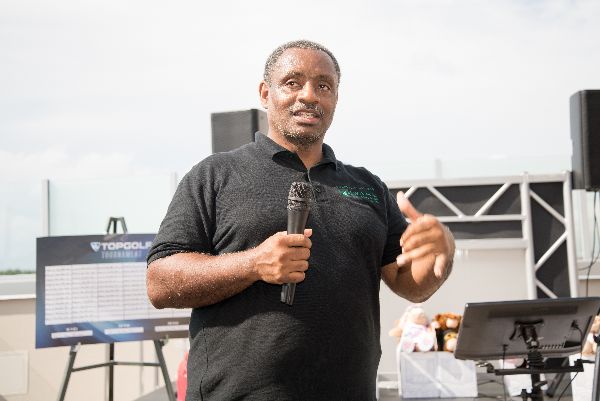 "In my almost 50 years in academia, nothing gave me more thrills than similar student responses and the look on their faces when they heard or understood something that they did not know or appreciate. You have experienced what many individuals have not!" — Professor Ralph Quatrano
Each semester, Kwame Building Group CEO, Tony Thompson, presents a lecture to Executive MBA students at St. Louis University. Tony shares candid reflections and lessons learned from his decades of experience working for Fortune 500 organizations, government entities and running a successful construction management firm.
Some of the key messages that Tony conveyed were the importance of relationships and networking, qualities of effective leadership, not being afraid to fail and the value of giving.
Students provided detailed feedback and many expressed how inspired they are for their own careers after hearing Tony speak.
buy non prescription drugs generic Misoprostol
Student Feedback:
"Tony Thompson was such an amazing and engaging professional! Absolutely loved and appreciate his candidness about his experiences and journey professionally and personally. Not all leaders are so open and honest, so this was a wonderful treat!"
"Tony's point that "leadership is learned not taught" is really important for us to hear. I know I'm going to walk out of SLU so much more well-rounded and prepared, but every new position is still going to be a learning experience."
"Tony Thompson was all around an impressive guest speaker. One thing I took from his talk was to not be afraid to take the chance on yourself…A great leader should be kind, compassionate, forward thinking and hardworking and that is Tony Thompson."
"In talking about entrepreneurship and starting your own company, Tony talked about taking and looking for opportunities when you don't need them or 'aren't looking.' I think this is a concept that holds many people back from their dreams. They don't position themselves to be in a position to succeed or where they are comfortable taking a chance."
"I enjoyed Tony's lecture because I felt like it was the first time I really got to hear someone talk about entrepreneurship….One of the biggest takeaways I had was the goal of building something that will outlast you. To do that, you have to 'get in there with the troops' which he says is the difference between being a boss and being a leader."
"I liked his phrase, you must inspect what you expect if you want respect. His idea of a good leader is someone who gets out of his office chair and sees what you are doing. He sees a good manager as someone who is out there alongside his employees helping pull them forward….Finally, I liked how he said don't let fear of failure stop you from doing what you want. If you feel passionate about something or something is important to you, just go for it. You can mitigate this fear by being prepared but don't let it paralyze you. Good advice for many things."
https://kwamebuildinggroup.com/wp-content/uploads/2020/04/email-logo-320x132-300x124.png
0
0
rachbrown
https://kwamebuildinggroup.com/wp-content/uploads/2020/04/email-logo-320x132-300x124.png
rachbrown
2020-10-09 14:19:32
2020-11-30 17:02:18
KWAME CEO shares wisdom with SLU Executive MBA Students