KWAME applies professional, effective construction management services to all phases of a construction project, from concept to closeout. We are the eyes and ears on the job, establishing reporting systems, managing system controls, evaluating subcontractor productivity and conducting regular on-site progress meetings.
Construction Management is a professional management practice consisting of the application of various services to construction projects and programs throughout the planning, design, construction and post construction phases for the purpose of achieving project objectives including the management of quality, cost, time and scope.
Construction Management is a discipline and management system specifically created to promote the successful execution of capital projects for owners. These projects can be highly complex. Few owners maintain the staff resources necessary to pay close, continuing attention to every detail–yet these details can "make or break" a project.
KWAME can augment our client's staff with pre-planning, design, construction, engineering and management expertise that can assure the best possible project outcome no matter what type of project delivery method used.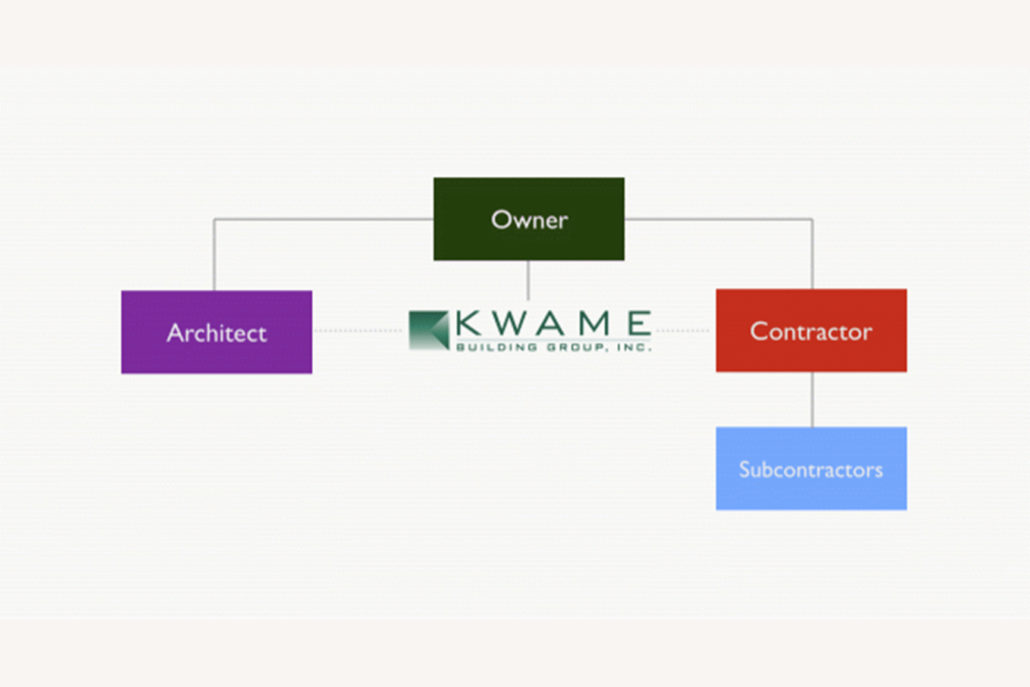 As Owner's Representative, KWAME augments our client's staff with expertise during the pre-construction and construction phase aspects of projects, which can include acquisition, planning, site preparation, design and construction.
KWAME's construction managers, engineers, architects, accountants, schedulers and cost estimators extend our client's staff with expertise in the on-time and on budget delivery of high quality capital and infrastructure improvement projects.
Agency Construction Management
Agency Construction Management is a fee-based professional service that can be applied to any delivery method. As the Owner's principal agent, KWAME is responsible for providing unbiased, objective advice on crucial matters such as funding, scope of work, scheduling, design and construction oversight, quality control, contracting and procurement.
We accomplish by developing project teams that include superior project management resources, experienced site supervision professionals, and expert support from our home office technical service groups, in the areas of:
Cost Estimating
Project Scheduling
Document Controls
Value Engineering
KWAME serves as a third-party manager of the design and construction process – managing the designer's timely delivery of biddable and constructible documents that illustrate the Owner's program and vision, as well as ensuring that the contractor's construct this vision in a cost effective and efficient manner that is in compliance with all contract documents. KWAME implements an open book approach, ensuring that our client is making informed decision regarding project cost, schedule and aesthetics.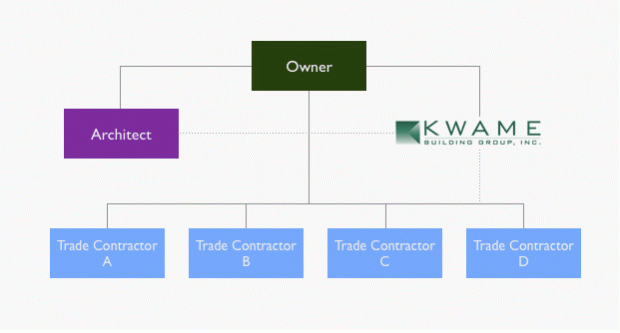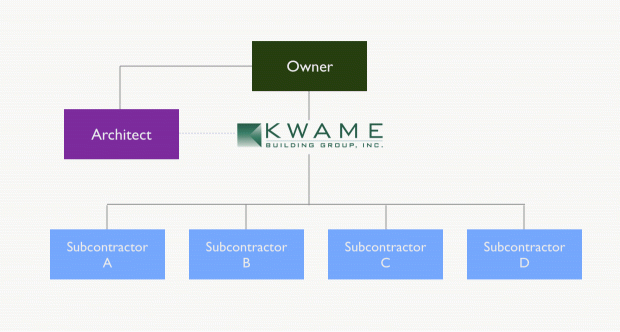 At-Risk Construction Management
s the Construction Manager At-Risk, KWAME acts in a consultative nature to the Owner during the pre-construction phase of a project – providing technical services in order to help establish the scope, cost, schedule and other key project variables.
Upon transition to the construction phase of the project, KWAME commits to a Guaranteed Maximum Price (GMP), allowing the Owner to benefit from KWAME's project management and site supervision expertise, while having the security of a fixed price and/or schedule. KWAME's fee for At-Risk services is commensurate with the services and level of risk we undertake.
While there are various forms of At-Risk engagements, our goal is to fully understand the critical concerns and risk tolerance of our client and work to structure a team that meets the needs of all stakeholders.
We believe that people – not companies – build projects