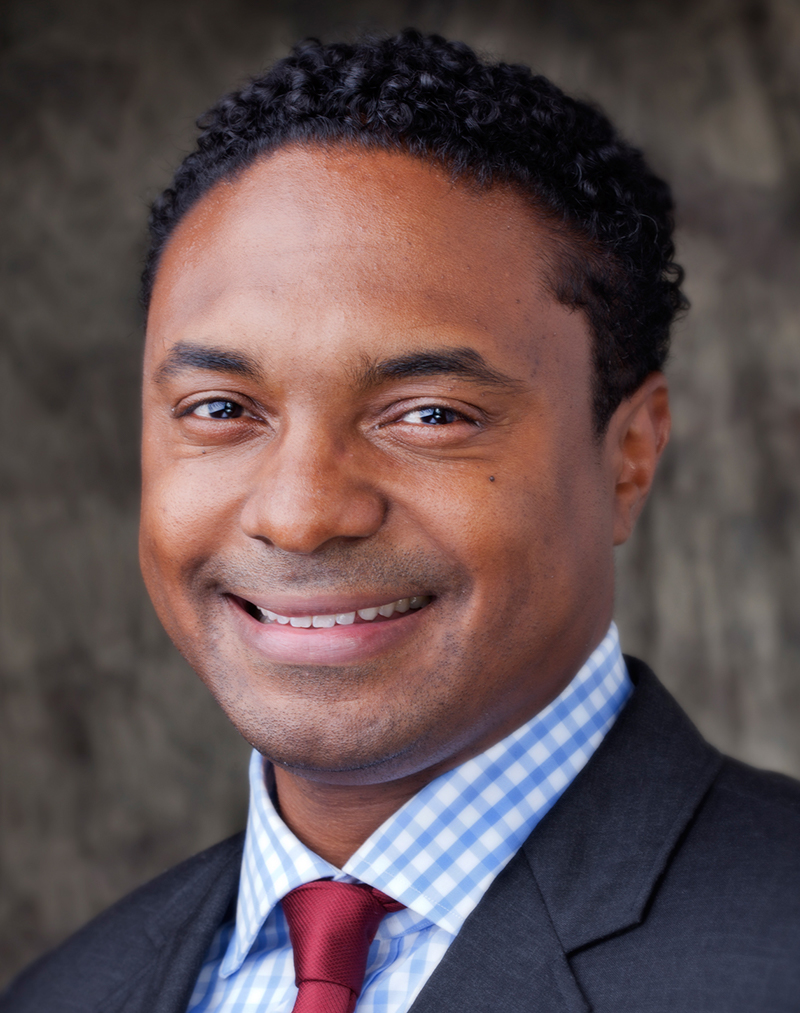 Joshua Randall is President of Kwame Building Group and is responsible for the day-to-day operations and market development of the entire organization.  Previously, Joshua served as Vice President of Business Development and his leadership was critical in establishing the firm's relationships with the Metropolitan St. Louis Sewer District, Seattle-Tacoma International Airport and the Houston Independent School District, to name a few.
Joshua earned his Bachelor of Science in Electrical Engineering from Purdue University and is a member of the St. Louis Business Journal's 2010 "40 Under 40" class, as well as the publication's 2013 Diverse Business Leaders recognition.  Joshua joined KWAME in 2004 as a Sales Engineer and was promoted in 2006 to Director, Business Development.  In 2008, Joshua was named Vice President of Business Development, and in 2012 he advance to his current role as President.
In alignment with KWAME's commitment to community service, Joshua serves on the Board of Commissioners for the St. Louis Science Center; the Young Professional Network Steering Committee for the St. Louis Regional Business Council; and the Board of Trustees for his children's school.  Joshua, through the firm's not-for-profit arm The Kwame Foundation, serves as a mentor for a group of promising young men at Carnahan High School of the St. Louis Public School District.
Professional Affiliations:
Construction Management Association of America

Board of Commissioners – St. Louis Science Center

Board of Trustees – St. Louis Science Center

Young Professional Network Steering Committee – STL Regional Bus. Council

Board of Trustees – Forsyth School